note: This is an entry from a forum from last year. Someone asked me about it and I thought I'd go ahead and reconstruct it on the blog. If you have ever dealt with bad customer service, you'll feel my pain. Enjoy!
My printer, a wizened old Hewlett Packard Deskjet 600c, had finally reached a point where it was getting more expensive to buy the ink cartridges than it would be to simply get a newer printer that didn't sound like a combine stripping a few gears every time a piece of paper went through it. Given that I am working on an eldercare project that required lots and lots of printing and the annual card exchange was coming up,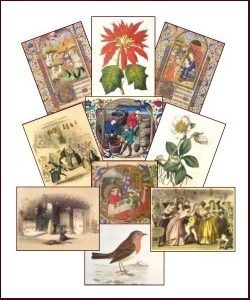 I knew it was time for a new printer. I placed an order at Stampies dot com because the one I wanted was cheaper and they had the fastest shipping. According to their website, my printer would be here sometime on Tuesday!
Hooray!
Then Tuesday came and I waited...
and waited...
and waited...
And then I finally called their customer service people, and was told it was on the truck and they had no idea what the problem could be. I asked them if they could just arrange for a delivery on Wednesday since it was after hours. They said that would be no problem. In fact they would call the Nashville warehouse for me and be sure they would either deliver it or call me to explain why they hadn't done so. If I didn't hear from them by noon, to please call back.So noon came and went.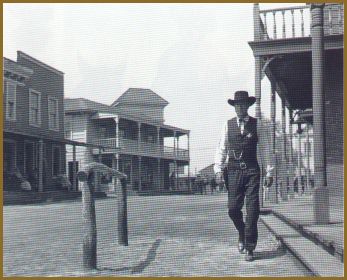 No printer.
I called customer service and spoke to someone named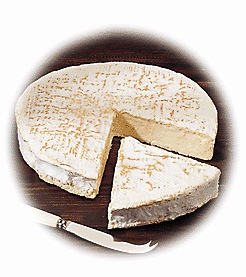 Brie, er, Bree.
She seemed extremely preoccupied
and was audibly annoyed that I wanted to know when I would get my printer.
First she told me it was on the truck. Then she told me it have been delivered to someone with the initials "S.O.F." and then she told me they would have to research where my computer was because they had delivered it already and I could just wait until they figured out what was going on. Exasperated, I ended the call and decided to wait a few more hours to see if it turned up
Nope.
No printer.
I called again and spoke to Marcus, who was very nice and told me there were lots of notes on my order, but no one seemed to know where my printer was and the courier was ignoring their phone calls. He also explained that "S.O.F." was the driver's signoff, not hte person who had taken my delivery. He offered me a 20.00 credit. I thanked him and told him I really wanted my printer, that old people and the people on the Christmas card list were waiting on my printer. I asked him if they could possibly just drop it off at the nearest Stampies and I would go pick it up. He told me they couldn't do that. He told me they would call back to see if the courier turned up with my printer.
An hour later someone named Alison called to see if I had gotten my printer yet. I explained my situation and she told me that she would ask the courier if he would just leave it at the store. After I got off from work, I went to the store.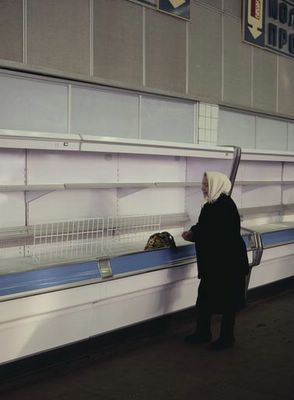 No printer. The people at the local Stampies were very nice and told me they would call me if it came in. No one called.
The next day I waited until noon and called Stampies' customer service again. The agent had an "Oh, YOU again!" tone and told me she had already talked to me twice. Since I had yet to have spoken to anyone at Stampies twice, the most likely candidate to have such a tenuous grasp on reality had to be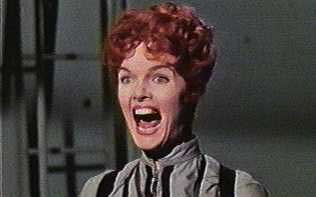 Bree.
I asked her if she could locate my printer. She sighed and said she would have to check with her supervisor since I was obviously not going to wait for it like a good DooBee. Nine minutes later, she came back on and said, "I'll be frank with you. Your computer was delivered on November 30th. We can't really do anything until we research this and see who is telling the truth. My supervisor, Mary, says she'll call you when she knows something." Three days of dealing with these idiotic, rude people had taken its toll. I could either keep turning the other cheek or follow the advice of my hippie new-age friend, Rebecca and get in touch with my Inner Warrior...
by channeling someone who possessed the qualities that what I lacked in order to effectively handle these people.
But who would that be?
Joan of Arc?
Susan B. Anthony?
Clara Barton?
Eleanor Roosevelt?
Only one woman would do....
I demanded to know when the supervisor would call me back. Bree told me that she didn't know but not before she had researched the situation. I told her that she needed to skip her happy little self over to find out and yes I would hold. She came back eleven minutes later and told me that her supervisor, Mary, would call me within 30 to 45 minutes. Ten minutes later I got a call from Mary. She told me that she would get her best person, Heather, on the job to find my printer. She assured me that everything would be hunky dory!
and offered me a 25.00 refund.
"Is there anything else I can do for you today?"
"I really need my printer." I said.
"I'm aware of that", she said, "But what can I do for you?"
"I just want my printer." I said. "Can't you just arrange for me to pick it up at the store since I've already paid for it?"
She told me that it simply wasn't possible and to wait for Heather's call. She asked me again what she could do for me. I told her that I needed a printer. She sighed. I think the air must be very thin at the Stampies call center.
An hour later, I got a call from Heather, who was also very nice, much nicer than I was at that point. She launched into a long explanation as to why they didn't have to give me a printer when they said they would give me a printer even though I had given them some money with the expectation that I would have a printer. She went into detail about how the people at the Nashville warehouse were ignoring their calls and that she would be happy to try to arrange for a printer to be shipped tomorrow but that she really couldn 't promise that I would get a printer. She then said that for my convenience, my next Stampies order would always go to my local Stampies store for pickup.
I explained to her that:
. Their warehouse problems were not really my concern.
. This was going to be my only and final order with Stampies.
. I still needed a printer.
I asked her if it didn't seem strange that I had been promised at least three different delivery times and even sent to the store and not once had they followed through. I asked her if she thought that was good service. She offered me another rebate. I told her I wanted my printer. She said she would call in the order and it would be at the store near me tomorrow.
(If only this was) The End!
and now...
The Prologue
Heather called Friday morning to tell me that my printer would be at the Stampies store that morning.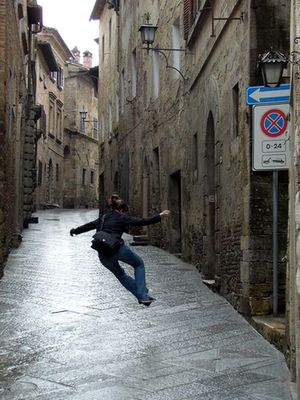 Since I had a bunch of stuff to do, I waited until the Stampies store guy called me, which he did around three.
My printer was in! Hooray!
As soon as I got a free moment, I went to Stampies and asked if someone could get my order for me. The manager guy who had called me was busy and they sent up a sales clerk.
who asked me if it was just any of the Epson C86 printers or a particular one. I told him the courier would have dropped it off for me to pick up. He brought it out, handed it to me and then asked me for a receipt.
I explained that I had bought it online and could they possibly look it up if I gave them the order number and an ID to prove I was me.
He looked very confused.
"You ordered it at the dot com and paid for it there?
"Yes." I said, "Its a long story."
"And you couldn't print out a receipt?"
I pointed to the object he'd just brought out.
It didn't register.
"I can 't let you have this until you can prove you paid for it."
"There's a lading sticker on the box." I said.
"Oh," he said , "I still need to see a receipt, I think."
The cashier kept trying to flag down the manager, who was chatting up another customer.
She paged him and he turned, saw me and got a preturnaturally cheery look on his face.
"Well hey there, you!" He chirruped, "Did you get my message?"
"This lady wants to just take this printer without paying for it." said the clerk, rolling his eyes.
"Uh, no." The manager guy slowly explained, "If they order it off of the internet or the telephone and the courier brings it, they've already paid for it."
It's all right.
You can let her go.
I picked up my printer and started out the door
and the manager caroled, "It's all good!"
Fast forward to this morning. I got an email from Stampies, they had invalidated the in-house rebate that went with the printer.
(Oh, please Baby Jesus, let this be) The End!
copyright 2005 Jas Faulkner